MLBVOICE.COMW/MARY CLAUSEN
"BASEBALL IS LIFE-THE REST IS JUST DETAILS!" Talkin' Cardinals Baseball w/you since 2008
BIRD POOP ON FRI, JAN 24
WELCOME TO MY

WEBSITE

!
Hola! That's me on the left at Busch Stadium in St. Louis, MO USA. 
Your comments help me write a better blog for you. Muchas Gracias!    Mary.
BASEBALL'S A THINKER'S GAME AND HERE'S AN INTERESTING BASEBALL FACT FOR YOU. . .

There is a rule in baseball that before every game, an umpire should remove the shine from the new baseballs by rubbing them with mud from a creek in Burlington County, New Jersey.[4]
ANNOUNCING! 
 2020 SEASON BLOGS!      NEW MLBVoice.com BLOGS & FUN! WILL FOLLOW EVERY STL GAME.  IT'S GETTING CLOSER, GUYS! 
OFFSEASON BLOGS!    CATCH BIRD UPDATES DURING THE ENTIRE BORING OFFSEASON!
MLBVoice.com's LINEUP – LOOK, IT'

S FRICKEN' LOADED!
BATTING LEADOFF: STL BUSINESS AS USUAL
BIRD DROPPINGS-CLICK!
WANT TO WORK AT BUSCH STADIUM 2020 SEASON? FIND OUT HOW!
2020 SEASON — HICKS, CARLSON & SHILDT TALKIN' PLANS
BENFRED – CLICK 2 CATCH WHY OUR LINEUP IS SCARING THE WRONG PEOPLE
BTW, 1/21/20 MARCELL OZUNA SIGNS AS CLEANUP MAN WITH ATL
WE HAVE A PLAN HOW TO REPLACE OZUNA'S OFFENSE
LARRY WALKER ELECTED TO 2020 HALL OF FAME IN HIS LAST YEAR ON THE BALLOT. WOO HOO!
MATT CARPENTER DETERMINED TO HAVE A BOUNCE BACK YEAR THIS SEASON!
IT'S TIME TO GET HAPPY – STL BASEBALL GETS STARTED IN LESS THAN 1 MONTH!!
PITCHERS & CATCHERS REPORT: FEB. 11-12
POSITION PLAYERS REPORT: FEB. 16-17
SPRING TRAINING GAMES START:  SAT 2/22/20
STL GAMES START: THURS

@ CIN 3/26/20 3:10 CDT
STL HOME OPENER: THURS 4/2/20 BAL VS STL 3:15
CLICK TO CATCH  FOR CARDS' 2020 SCHEDULE!!
BATTING SECOND: SOME QUIET TIME
PAUSE & PRAY W/MARY~
"Make me hear joy and gladness."   –Psalm 51:8 NKJV
Lord, You will show me that my glass is half-full today. . . .

I must just open my eyes! 
IN THE 3-HOLE SPOT: CLICK TO CATCH MLB NEWS & NOTES. . .
1/30/20! ANHEUSER-BUSCH BEER DINNER AT CARDINALS NATION HALL OF FAME CLUB!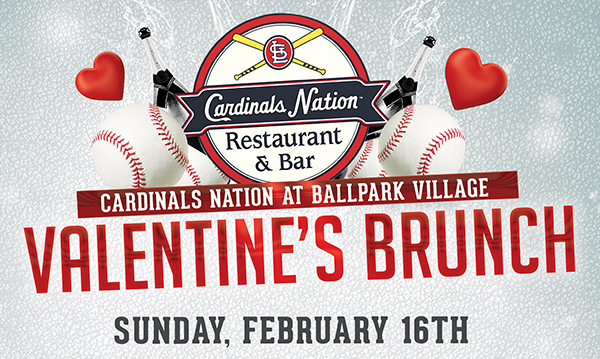 VALENTINE'S BRUNCH AT CARDINALS NATION!
CARDINALS SPRING TRAINING PACKAGES. CLICK TO PLAN YOUR BASEBALL DREAM VACATION IN JUPITER, FLORIDA!
.