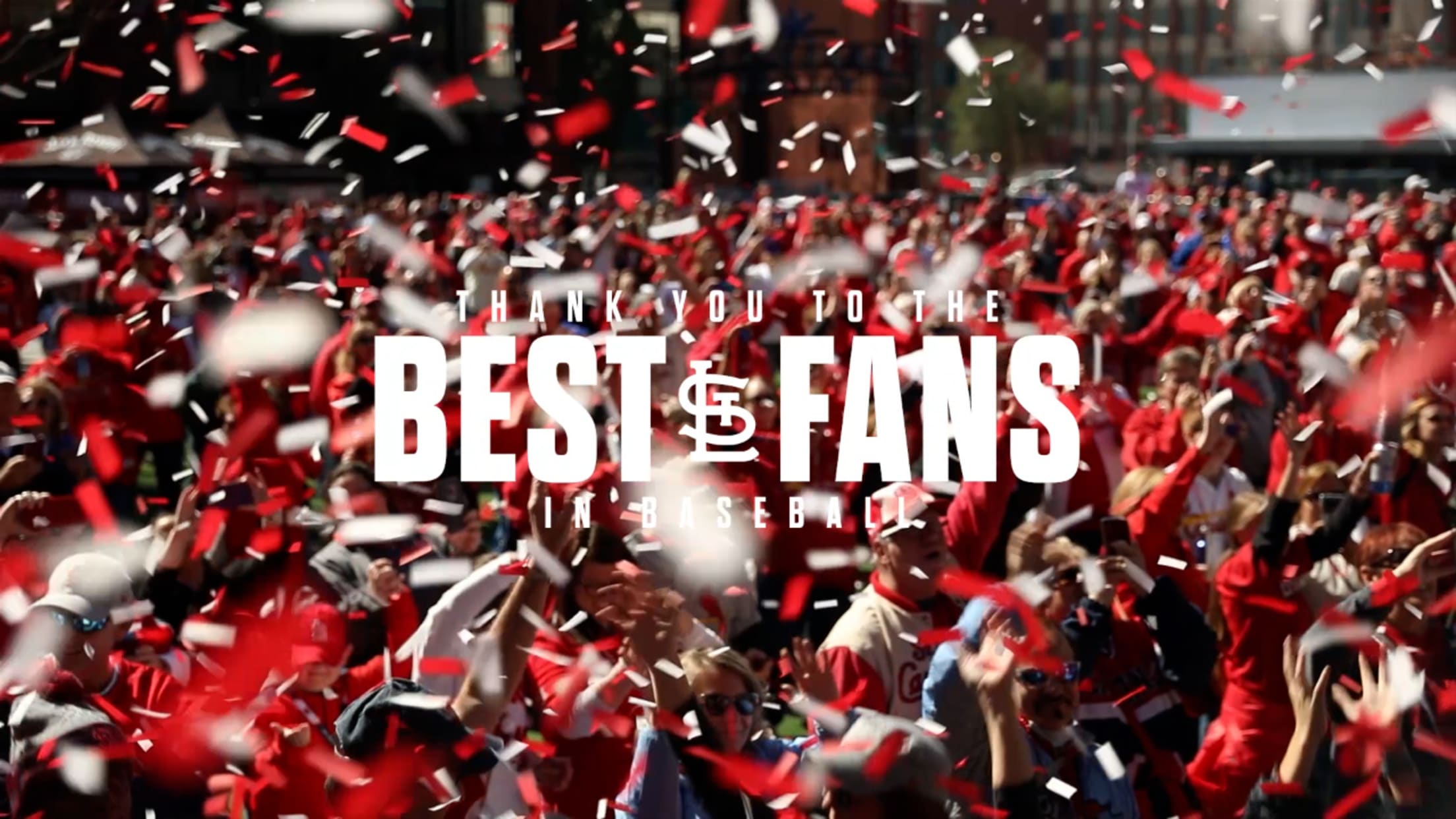 STL OFFSEASON SCOOP ON 11/4/23
FRED BIRD WAKES UP TO REPORT!
TOMMY EDMAN MOVES INTO A FULL-TIME JOB!
Our Cardinals have slotted defensive dynamo Tommy Edman as the everyday center fielder in 2024. Edman was our Cards' lone Gold Glove finalist this season.
"Whatever helps the team and allows me to be valuable," Edman said at the end of the season. "So if that's center field, that would be great. If that's infield, that would be great. I don't really have too much of a preference either way, but the main goal is just to get that World Series next year."
Edman showed a knack for being able to flat-out go get the baseball when it was hit in the air. He scampered all over the field and hauled in would-be hits whether charging in, ranging into the gap or navigating the outfield wall.
It's so much Fun! to watch him work!
Edman also tied Nootbaar for the team lead in in defensive runs saved as an outfielder, and Edman rated behind only two-time Gold Glove winner Tyler O'Neill in outfield jumps per Statcast data.
PAUSE & PRAY WITH MARY ~
My Inspirations: Our Good Lord's Still, Small Voice, "Jesus Always – Embracing Joy in His Presence" by Sarah Young & 99.1 JOY FM
"Just get out of your own way." –Rajneesh – Indian gothic & mystic founder of the Rajneesh movement
You tell me that I am precious to You.
I can feel You take care of me every day: spiritually, emotionally and physically.
Going to You makes me feel right, safe. I think I'll always let You help me.
2024 HERE WE COME – WATCH OUT!
.
.
.
.
.
.
.
.
.
.
2024 WORKING DRAFT
MLBVoice.com since 2008! It's Fun! Talkin' Cardinals Baseball with Mary Clausen on Tuesday
ST. LOUIS–Housekeeping vs MIL 9/18/23: Busch Stadium Paid Attendance: 33,176 Weather: 75 degrees, clear Game Length: 2:06 STL Injury Bug? CLICK2CATCH! STL CURRENT INJURIES & ROSTER MOVES
.
FINAL SCORE: STLvsCHC 3/5/24
STL Runs/Inning: 1st: 2nd: 3rd: 4th: 1 5th: 6th: 7th: 8th: 9th:
CLICK2CATCH! GAME HIGHLIGHTS
____TALKIN' BASEBALL FRIDAY "

9/29/23 GM 1 OF 3
STATS–R H E
CIN 4 7 1
STL 2 6 0
WP: Selby LP: Romero 4-2 3.68
STATS GEEK? CLICK2CATCH! MORE GAME #S ON MLB.COM GAMEDAY.
STL '24 RECORD: 58-77 .430 5th Place 17.5 games out
.
Welcome to MLBVoice.com with Mary Clausen~
Hola! That's me with John Mozeliak, STLCardinals President of Baseball Operations, at the annual STLCardinals Blogger Day at Busch Stadium. Whoa – what a day!
WHAT'S THE STORY, MARY?
kklklkllkl
.
MORE STLCARDINALS SCOOP: Scroll Down to BIRD POOP!
BUT FIRST, baseball is known as a "game played between the ears." Here's a baseball fact that I bet will make you think and/or at least make you 🙂
Our Cardinals didn't officially become the Cardinals until 1900. They were the Browns until 1898, then were rebranded as the Perfectos the next year with new uniforms in a striking cardinal color. In the 1899 season, sportswriter Willie McHale heard a female fan talking in the stands about "what a lovely shade of cardinal" the team's socks were. He began referring to the players as the Cardinals that season and in 1900 the nickname was changed to Cardinals. CLICK2CATCH! DETAIL
AND. . .LET'S PAUSE & PRAY W/MARY 2DAY – 🙂 HELLO HAPPY THURSDAY!
My Inspirations: Our Good Lord's Still, Small Voice, "Jesus Always – Embracing Joy in His Presence" by Sarah Young & "The Upper Room, where the world meets to pray" – a daily devotional guide
"When anxiety was great within me, your consolation brought joy to my soul." –Psalm 94:19
Father God~
I know that God's love is infinite. When I am overwhelmed by life's problems or encounter a situation that challenges me, remind me that I am always in Your Care. Thank You for never abandoning me. Amen
BIRD POOP!
NEW! CLICK2CATCH! STL DYNAMIC DEAL!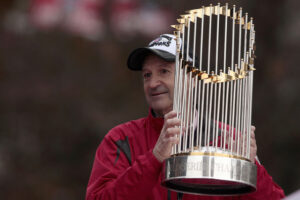 OUR STL CARDINALS LEADERS: WILLIAM O. DEWITT, JR. – CHAIRMAN & CEO – WILLIAM O. DEWITT III – PRESIDENT, JOHN MOZELIAK – PRESIDENT OF BASEBALL OPERATIONS & MICHAEL GIRSCH – GM
STL CARDINALS NEWS RELEASE 9/20/23: CARDINALS TO CELEBRATE ADAM WAINWRIGHT DURING FINAL WEEKEND OF REGULAR SEASON ON SEPT. 29-OCT. 1 Club to Honor "Uncle Charlie" with Special Promotional Items, Postgame Concert, Fireworks Show and On-Field Ceremony at Busch Stadium CLICK2CATCH! STL NEWS RELEASE WITH DETAILS.
UP NEXT? CLICK2CATCH! STL HOME OPENER PREVIEW 4/4/24 THURSDAY VS MIA